Facebook is one of the most used social networks in the world. There are many users who use it for various online activities. However, this platform is a space with certain risks. So it is no wonder that some people search how to hack a Facebook account, and prevent something bad from happening. In this article, we'll walk you through some ideas on how to do it.
Options You Should Consider
According to Statista, during the initial three months of 2023, Facebook addressed approximately 6.9 million instances of content linked to bullying and harassment. These numbers shed light on the potential risks that users, especially younger individuals, might encounter while engaging online. They highlight the need for users to remain vigilant, proactive, and conscious of their interactions.
In this case, your attempt to monitor the online activity of people whose emotional well-being you safeguard seems to be of utmost importance. So, the 7 methods of Facebook hacking online that we have offered in this article will be useful to you.
Method 1: Hack Facebook Account with Phishing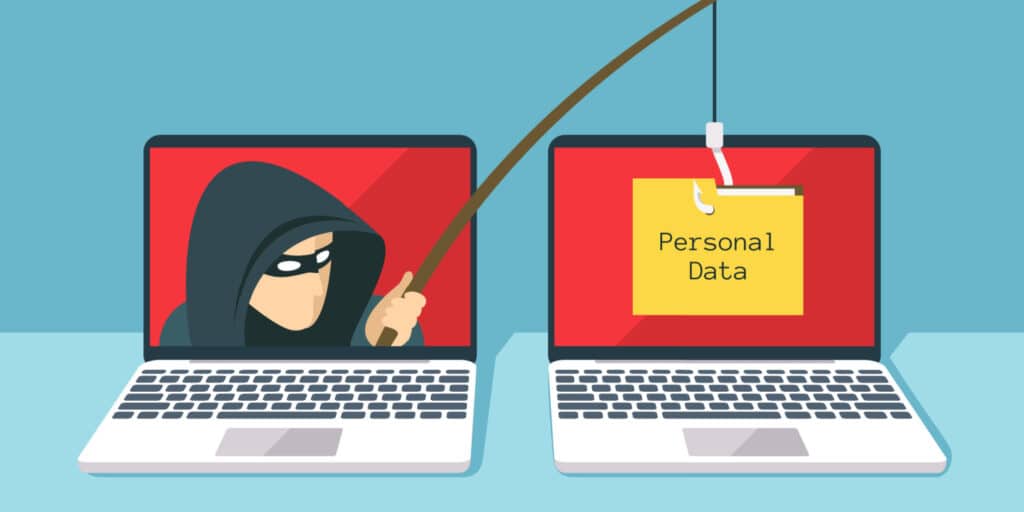 Generally, phishing is a way to get a person's account details by tricking them into thinking they've got an email or SMS from Facebook itself. This method is not considered to be an easy one to carry out, but if you succeed in convincing a person that an email is a real deal, you'll hack a Facebook account quickly.
Here is a step-by-step instruction for this method:
You can try to send a letter in which the company whose services the recipient uses, in our case it is Facebook, sends a letter with an information worth clicking on;
Then you attempt to force someone to enter a fake site that will look very similar to the Facebook site itself;
Next, if a person clicks on the URL, which differs from the real address due to a spelling error, the user will be prompted to log in to his account by entering his login and password in the window provided;
If you can get the person to enter their account details in this window, you'll be able to enter them on the real site and get access to the profile.
Now that we've explained what it is, we want to draw your attention to the fact that phishing is considered a cybercrime in which someone impersonates a legitimate organization to trick people into providing sensitive data. Always be careful when opening suspicious emails, and do not click on links without verifying their authenticity.
Method 2: Use Fake Facebook Buttons
In the previous section, we figured out how to hack someones facebook account that you should not trust all the links you receive in e-mail. But now you need to learn that like and share buttons actually act as links too.
Thus, if a person clicks on a button that is not actually embedded on the Facebook site, they may be taken to a site that is designed to steal personal information such as passwords.
In 2015, it was investigated by Digiday that scammers were adding a "dislike" button that wasn't actually present on the site, but was used as a way to trick people. At the time, Zuckerberg said he had no plans to launch such a feature on FB because he didn't want the concept to become similar to Reddit's voting system.
So, always check whether you have pressed a fake button and received a request to log in to Facebook in a tab that seems suspicious to you. In such cases, intuition does not fail.
Method 3: Try Password Spraying
Years of research on people's behavior on the Internet have proven that it is difficult to come up with a password. Especially considering the number of social networks in our lives and the need to remember them all. There is a temptation to use a simple password that is easy to remember, and therefore to guess when trying to hack Facebook account.
Of course, this is a bad idea because your personal data can be easily accessible to people who want to get your data. Some of the most popular simple passwords include:
1234abcd
qwerty123456
passsword1111
1122334455
and so on.
So, the password spraying method is a way to guess the account info of an FB account using the knowledge of the most common credentials. Remember that in order to protect your data on the Internet, you should use a random alphanumeric sequence. Use a unique phrase, add some lowercase and uppercase letters to your password. Thus, password spraying will not be possible to use against you.
Method 4: Simply Grab a Password
Now that we've covered the importance of coming up with a good password, it's time to learn that using the same password for all your social networks can also be used as a Facebook hack.
Indeed, there is a database that collects sites on which this or that person is registered. It remains to choose the most vulnerable of them, which, for example, incorrectly encrypts passwords.
For this "how to hack a Facebook account on mobile phone" method, you need to try to find out the password on the least secure site in terms of the site's security measures, and then try to use it on a Facebook account. Therefore, having a little knowledge in this area, it becomes easy to use the password grabbing method.
Our expert opinion is that it's best not to use the same password for all your social networks, as this makes you an easy target. Better use the password manager offered by most browsers. They often create strong passwords for you as well, and help avoid the danger of leaking personal data.
Method 5: Use a Keylogging App
A keylogger is also called a keyboard capture. It is a program that collects information of everything typed with the keyboard on a phone. If you are wondering how to hack into a Facebook account without password, a keylogger app will not only get a password for you, but also any concerning words used by the person like "drugs, abuse, harm, etc".
This method involves installing a keylogger on a person's phone and can be useful for collecting data about a person. Keylogging is believed to be a more advanced hacking method, as installing such an application on a target phone is not the easiest task. Yet, the results are usually outstanding: when connecting to a Facebook account, you'll have a person's login credentials.
Method 6: Unsecured Networks
Even if you make unique passwords and do not repeat them on any socials, these measures could be in vain if the network you're connected to lack the same level of protection. Are you familiar with the realm of public Wi-Fi? They are notorious for their vulnerability, often called an unlocked door to cyber threats.
This method involves a hack of Facebook Messenger by looking through the data of the phone connected to a specific unsecured public Wi-Fi network.
Rather than placing your digital trust in the hands of uncertain free Wi-Fi connections, choose the safer route of utilizing your mobile data: consider getting a virtual private network (VPN).
Method 7: Use Haqerra Spy App
When it comes to selecting a Facebook hacking app, Haqerra stands out as the ultimate choice for non-tech-savvy people. It has to offer comprehensive tools with an extensive array of monitoring features, from tracking Facebook online activities and app usage to providing insights into text messages and social media interactions.
Haqerra doesn't just passively provide information; it keeps you informed in real-time. Instant alerts notify you of potentially concerning activities, allowing you to intervene promptly. Even with its advanced features, Haqerra doesn't compromise on user-friendliness, and its top-notch customer support will guide you through the app effectively.
Conclusion
In the dynamic landscape of social media, the challenges of staying safe on platforms like Facebook are more relevant than ever.
The looming threats of phishing attacks, password breaches, and unsecured Wi-Fi usage require a proactive approach to safeguarding our digital lives. As the virtual world seamlessly blends with our daily routines, the importance of being cautious cannot be overstated.
It's not just about protecting our personal data; it's about shielding your loved ones from the potential repercussions of cyber threats, ensuring that our online interactions remain a source of connection and enrichment, rather than vulnerability.