Many people use chat apps these days as a means of communication with each other, and one of the most popular apps they use is WhatsApp. In 2023 alone, the app has been used by more than 2 billion people each month.
The reason why people use it in the first place is because it has all the features you could possibly hope for in a chat app, like stickers, chat protection, and the ability to delete messages. Yes, you can do it.
When somebody deletes their messages, you can see the notification afterward. Of course, this sign leaves so many questions, and it often feels awkward to ask about it. So, can you actually read those deleted messages on WhatsApp?
Turns out, you can! If you want to know how to read deleted messages on WhatsApp, there are a few methods that you can use for both Android and iPhone. See more in the explanation below!
How to See Deleted Messages on WhatsApp on Android
As we've mentioned above, it's still possible for you to check the deleted messages. As it often sparks curiosity, usually people would just ask why the other person deleted their message in the first place.
However, we understand that it might be awkward for you to ask the same question. Some probable reasons are because of typos or because they simply sent the message to the wrong person. However, there's still a possibility that the reason the message was deleted is because there's a third party involved.
As this might be concerning, we understand that people want to find a way to see the deleted message without actually asking the sender about it. Fortunately, it's still possible, although there are some conditions that need to be fulfilled.
First, the automatic WhatsApp backup should be activated. This feature is already on by default, as long as you connect your email to WhatsApp. As the backup is active, all the messages or media files are saved to your email account.
After you're pretty sure that it's activated, you can continue the next steps to check those deleted messages by doing these methods:
1. Android Notification History
If you're wondering how to read a deleted WhatsApp message someone sent you, you can simply check the Android Notification History. As the name tells you, this feature works by notifying the user about the upcoming notifications, including the messages sent to your WhatsApp.
So each time someone sends you a message, this feature will keep a log of it. That way, you can always check any changes in a set period of time. However, in order to check deleted WhatsApp messages, you have to enable this feature first, and here's how you do it:
From the home menu, go to Settings
Navigate to Apps and Notifications, and select Notifications
And it's done! Starting from now, you'll start receiving notifications of WhatsApp messages.
Right from that moment, your phone will keep a log of those WhatsApp messages. So even when the sender deletes their messages, you can still see them by checking the log. To view the messages, you can go to the Notifications section.
2. Restore WhatsApp Database on Android
Another method on how to recover deleted WhatsApp messages is by restoring the WhatsApp backup file. As you probably know, WhatsApp will make a backup periodically. Whether it's weekly, monthly, or yearly, users are free to set the period to back up their WhatsApp data.
All the backup data will be stored in your Gmail account. So if you decide to use the same account on a brand new phone, all the messages, along with the contacts, will be automatically restored.
If the backup feature is activated, you can check the WhatsApp deleted messages by accessing the backup files stored in either your local storage or Gmail account. Here are the steps required to do so:
The first step is to open the file manager on your phone
Then, go to the WhatsApp folder
Navigate to the Database folder
Find a specific file named "msgstore.db.crypt12"
Select it, and edit its name to "msgstore backup.db.crypt12"
Go to the recent backup file, and change the name to "msgstore.db.crypt12"
Now, go to Google Drive
Select the three dots button on the corner, and choose the "Backup" option
In this step, you need to delete your WhatsApp and reinstall it again
During the installation process, you'll be taken into steps to backup using local storage
Follow the instructions by choosing the "msgstore.db.crypt12" file
Finally, select Restore
It's done!
3. Recover WhatsApp Messages from Google Drive
Wondering how to see deleted messages on WhatsApp? One simple method you can use is to recover the data saved to Google Drive. As we've previously explained, the backup data can be stored in either local storage or the cloud.
If you choose the latter, here's what you need to do to recover those deleted WhatsApp messages:
The first step you need to take here is to open WhatsApp app on your phone
Check settings, choose Chats, and then Chat backup
In this section, pick Back to Google Drive, and you can adjust the backup frequency
Feel free to select the duration to your liking
Select your Gmail account (if you don't have one, WhatsApp will give you an instruction to make a new account)
After the setting is done, simply select Backup to start storing your data in Google Drive.
The next steps are basically the same as another method we've explained before. You have to delete the WhatsApp app first from your phone and reinstall it again. Again, in the installation process, select Restore Backup from Google Drive. By doing this, all the previously stored messages will be displayed again. And that's how you recover deleted WhatsApp messages without backup.
How to See Deleted WhatsApp Messages on iPhone
According to a market analysis in 2023, there are more than 3.9 billion people actively using mobile phone messaging apps. And it's easy to understand why as the messaging apps are easier, more fun, and can be used freely without any restrictions.
Now, after explaining how to see deleted WhatsApp messages on Android, we want to tell you a few methods to do so on iPhone. Without further ado, let us start with the first method, iTunes Backup.
1. iTunes Backup
So, how to see deleted WhatsApp messages on iPhone? One of the best methods you can do is by using iTunes Backup. As you may know, you can activate the automatic backup on your iPhone with this feature, and fortunately, you can also use it to recover any deleted messages, including from WhatsApp. Here's what you need to do:
First, you have to connect the iPhone to a desktop
Launch the iTunes
Select the device icon
Click Summary
Right below the Backups, select Restore Backup
Then, select the WhatsApp backup file, and finally select Restore
After the process is done, open your WhatsApp to check the messages.
2. iCloud Backup
Another method you can do is by using iCloud Backup. The way it works is similar to the one we've just mentioned. Here are the complete steps to do it:
Open your WhatsApp, and activate the iCloud backup by checking the Chat tab in Settings
Delete the app, and reinstall it again
Choose to restore the recent backup
Simply start restoring the data by confirming the phone number and following the instructions.
How to Restore Deleted WhatsApp Messages without Backup
Now, if you want to know how to restore deleted WhatsApp messages without backup, you can instead use monitoring apps. Here are a few options we'd like to recommend.
The first one on the list is Moniterro. This phone monitoring app may provide the ability to check messages from mobile chat apps, including WhatsApp. The main function it serves is kid monitoring, which can be used easily by the parents.
As the internet has been a very concerning place for kids, parents do want to take action to better protect them. By using Moniterro, you can use some of its advanced features, including comprehensive, text message, calls, and social media monitoring.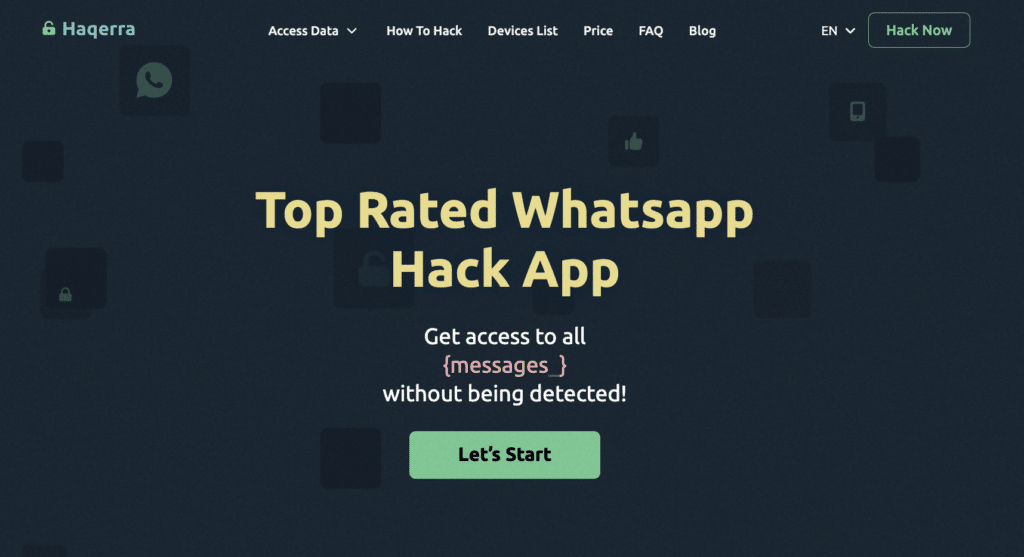 Another spy app you can use is Haqerra. A bit different from the app above, this tool is specifically designed for adults who want to better check various aspects of their digital lives. It offers a user-friendly platform and comprehensive features for various monitoring tasks, including checking WhatsApp messages.
With the tool, you can actively monitor someone's digital activities remotely, and be free from worry once the truth is finally uncovered.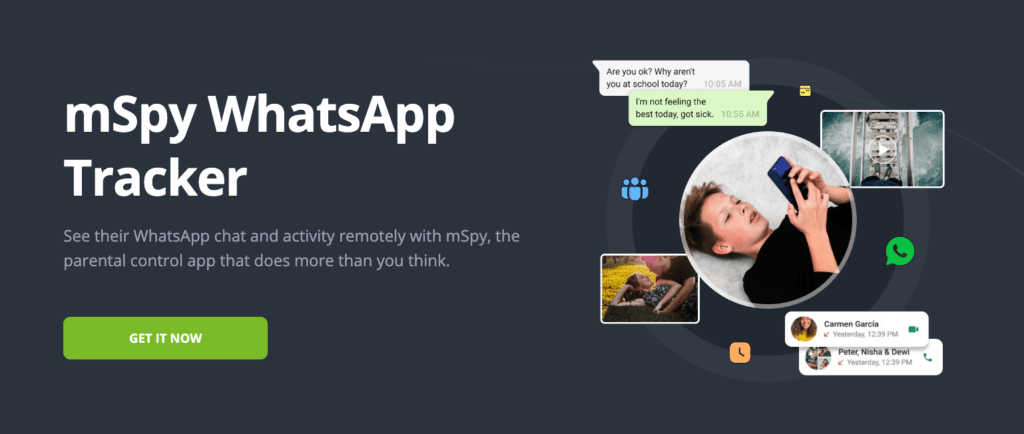 Aside from using the methods above to retrieve deleted WhatsApp messages, you can also use mSpy, one monitoring app that's often considered one of the best to check someone's WhatsApp messages. Not only messaging apps, you can also use it to monitor someone's social media, text messages, and calls.
With the proper installation, mSpy can basically be your best pal in peeking at someone's information from the inside. It works so effectively and is easy to configure.
Conclusion
As we conclude the methods to read deleted messages on WhatsApp, we hope that you may find a true method that fits your needs the best. If you wish for something more than just a monitoring app, we highly recommend using mSpy as it has plenty of comprehensive features that can be used for various tasks.
There's a price to be paid, however. But with the value it can offer, every penny will be worth spending.